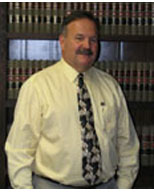 Associate Broker, Glenn Kampman has more than 20 years experience as a Michigan Real Estate Broker .
Glenn has also been a Michigan attorney since 1983 and has combined his legal and real estate expertise to satisfy numerous bank clients.
Glenn is a member of the Michigan State Bar Association (real estate section), National Association of Realtors, Michigan Association of Realtors, Michigan Commercial Board of Realtors, to name a few.
Through Professional Real Estate Group, Ltd. Glenn offers his years of experience to the ever changing real estate and auction scene.